My husband protected a very silly friend of ours from serious bodily harm on the weekend.  This "friend", at one of the many Christmas parties on the weekend, asked me what had happened to my (taped up) knee.  When I said overuse, he guffawed with laughter, having known of and mocked my long-distance running many times in the past.  Then he began to make sarcastic jokes.  At which point, my husband warned him of the danger of employing sarcasm around his injured runner wife.
But, to tell the truth, I'm kind of over being upset.  Today I messaged the race organiser for the Two Bays Trail Run, to ask to switch down from the 56k option to the 28k.  I knew it was coming, have known for several weeks having been unable to train.  What I felt, briefly, was sorrow, but right now, the overwhelming feeling is one of relief.  Relief that I can take the pressure off and simply focus on healing.
So, with that in mind, I'm going to tell you about two things that made me laugh out loud, which is no mean feat during the build-up to Christmas.  I'm not stressed this year – I'm organised and calm.  Until I get out into traffic with all the stressed-out shoppers who are driving badly and nearly crashing their cars while they text their friends, eat dinner, and steer all at once.  Shoppers are grumpy in the bakery and the clothing shops; they are fast walking in the streets; snarling at one another.  Me?  I'm laughing.  Here's why.
I decided (dumb idea) to try to buy a present for my husband in our local Bed, Bath and Beyond shop.  I know, they don't sell things for men there, and a present for the home would be, really, a present for me, but the shop was there, so I shopped.  I studied the sheets, towels, clever ornamental thingies, then went upstairs where last year I bought him the (never used) pasta making machine.  First, I checked out the Clever Sign area.  You know, the metallic signs with cute sayings: Paris by the Bay, Asti Cinzano, Keep Calm and Carry on, Hearts Come Home For Christmas (gag), all the usual ones.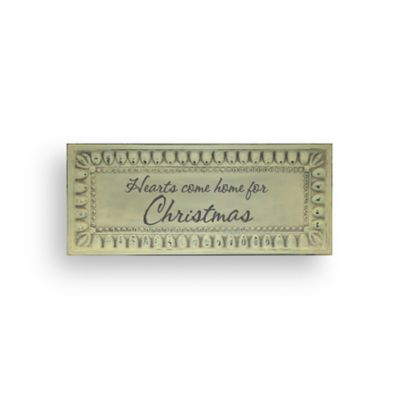 Amidst all the positive, gushy, life-is-wonderful signs, there was this sign:
KEEP OUT!
How perfect.  So perfect, it made me snort with laughter alone on the top floor of the shop.  Keep out.  Really.  A spot-on perfect gift for every Mom you've ever met.  She could carry it around and place it where needed.  Perhaps it would be better with a stand instead of a hanging thing.  It's not that I don't love my family – I love them with the desperate love of a mother who really, really wanted them, and still does.  But I'm a writer.  And I work from home.  So does my husband.  And school holidays are coming at us like a freight train.   A "Keep Out" sign would be, well, just wonderful.  Of course, I didn't buy it.  But I like to reflect on it and pretend I did.
The other sign I saw was while I was riding my bike home from the gym.  I was looking around, thinking how great it was that I'd just run five kilometers for the first time in three weeks.  It was a blue-sky, champagne-air and sunshine day.  I ride a mountain bike, so it's easy to sit up tall and watch the world as I ride downhill.  There was this painter van parked on the left side of the road.  It had that cool finish that helps people write off their cars as tax expenses, the whole thing painted a lovely red and white, with the business name in big, bold letters.  It read: Paint & Passion.  A strange combination for a business.  But memorable, no doubt.  In all the best ways.  I'm still laughing.
I think it is a very good sign that I'm laughing.  My knee is taped within an inch of its life, I've had to miss out on my biggest goal for the year, but life is still incredibly funny.
Don't believe me?  Just do a Google search on funny sign images.  It will put the Christmas shopping in perspective.  Or better yet, Google funny Christmas sign images.
Thanks for reading my blog during the craziness of the silly season…